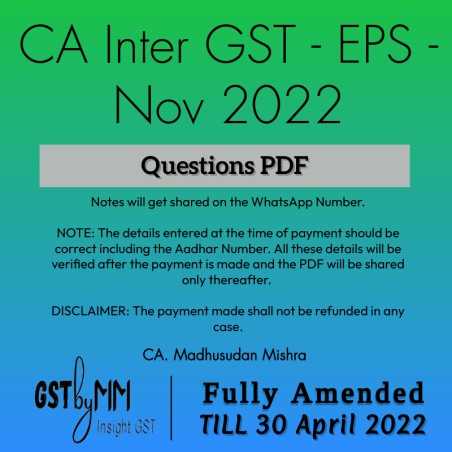  
CA Inter Exam Practice Session (EPS) - Nov 22 - Questions PDF
Notes will get shared on the WhatsApp Number.
NOTE: The details entered at the time of payment should be correct including the Aadhar Number. All these details will be verified after the payment is made and the PDF will be shared only thereafter. 
DISCLAIMER: The payment made shall not be refunded in any case.